Our School Is The Best Choice For A Top-Notch Education
We believe that education is the most powerful tool for changing the world, and we are constantly striving for excellence in the vast field of education.
We believe every child is intelligent so we care.
Your child changes because of their teachers.
Your child's growth will be aided by a better environment.
Amazing Reasons To Choose Us.
Our educational goal is to cultivate a developing child's physical,emotional,moral,psychological and spiritual attributes.
Holistic Approach Of Learning
Extensive Infrastructure With Large Play Ground
Free Prep./Tuition Classes For All Students
CCTV Surveillance
Smart Class Facility
Valued Games
Safe & Hyienic Environment
Experienced and Innovative Teachers
And Much More ...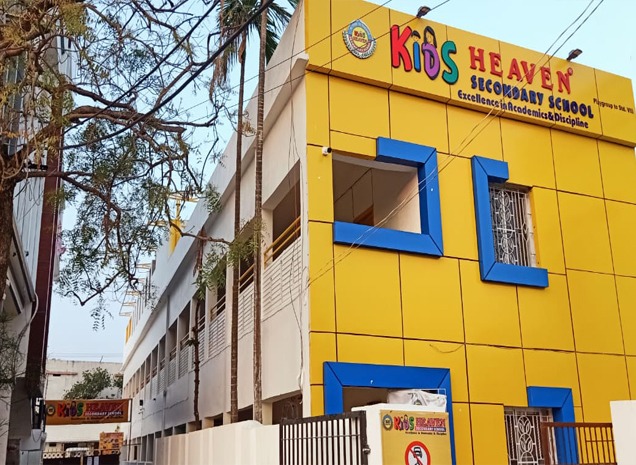 Our Core Features
A good education is the basis for a number of important life skills.
Our kindergarten classrooms inspire awe and wonder and equates learning with a sense of magic and freedom. Our goal, during a child's early education is to achieve the child's own desire to learn.
Our primary classrooms emphasise a hands-on, cross-curricular, and multisensory instructional style that focuses on developing our children' imagination, creativity, and interpersonal and social skills.
A stimulating and interesting curriculum that emphasises engagement, innovation, and creativity challenges and motivates students to advance and succeed in their chosen fields.
Frequently Asked Questions
Innovation and Creation is not just encouraged but prioritized Strong emphasis on morals, ethics and values Extraordinary infrastructure Highly qualified and specially trained faculty.
Admissions are done on basis of personal interaction with the child and the parent at the pre-primary level. We conduct basic competency tests for grades 1 and above.
Culture are the customs, beliefs and the way of living shared by a particular society or a community. Culture influences how we see the world, how we see the community that we live in, and how we communicate with each other. Being a part of the society, culture influences our learning, remembering, talking and behaving. Culture and values are a part of our teaching pedagogy and we wholeheartedly believe in proudly imparting the great culture and the unparalleled value system of our country to our students.
Join Our New Session
Kids Heaven believes that good questions drive good answers. Whether it's a query
about the world around us or a challenge.
Apply Now
Apply Now
Our Best Teachers
With the help of teachers and the environment as the third teacher, students
have opportunities to confidently take risks.